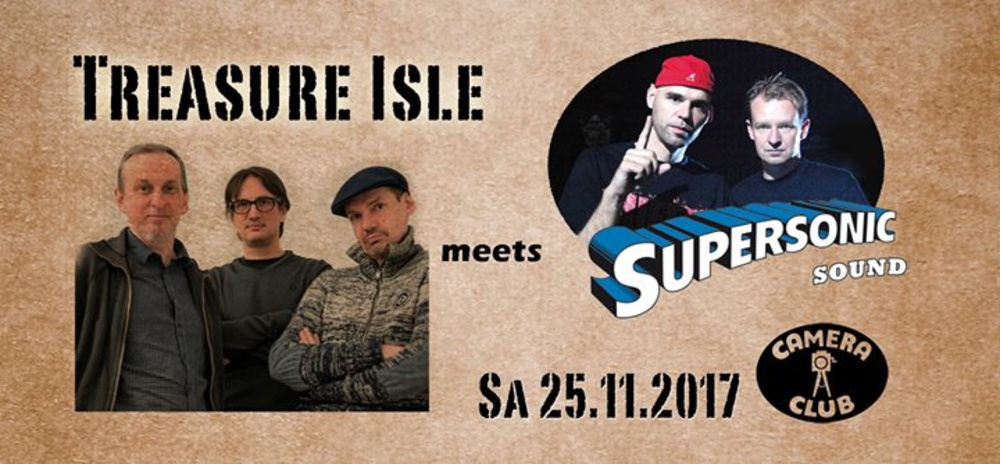 Wann?
Samstag, 25. November 2017
von 23:00 bis 06:00
Wo?
Camera Club
Neubaugasse 2, 1070 Wien
Beschreibung
BERLIN & VIENNA -
2 big Cities & 2 big Sounds!
It all began in 1999 for Supersonic & Treasure Isle!
Supersonic started in Berlin with Soundtapeproducer Panza & MC Spider. With Uzi joining, the team was ready and they won their first soundclash 2001.Soon Supersonic became the top a top german sound. Their legendary mixtapes, soundclashes & productions are unforgotten.
Meanwhile in Vienna Furious Horst, Rayna and Mogli played their first Party in 1993 and started Treasure Isle in summer of 1999.
For this special night Supersonic and Treasure Isle invite you to a journey through jamaican music.
It will be a historic meeting of 2 big sounds.Expect the rarest, most unique & exclusive jamaican music. Don't miss this!
2nd Floor:
O$$ BO$$
HNR (VIENNA ROOTIKAL)
ANDI ONEYEDGIANT (BOSS SOUNDS from ITALY)