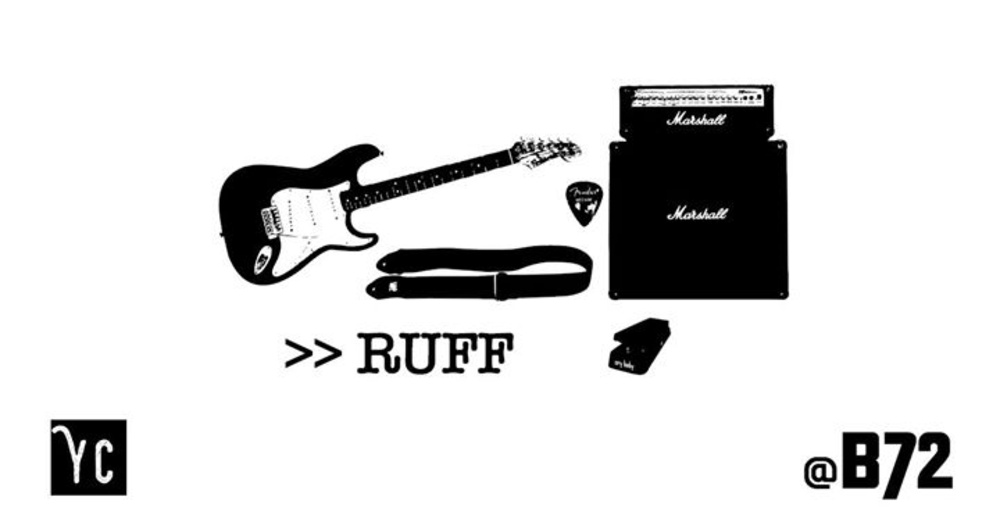 Wann?
Freitag, 17. November 2017
von 23:30 bis 05:30
Wo?
B72
Hernalser Gürtel, Stadtbahnbogen 72, 1080 Wien
Beschreibung
██████████ ›› RUFF
███████ ♥ rough guitars
████████████████
Love guitars? Rough, dirty, ... ROCK as it should be?
Then RUFF is the club for you. Period.
WHAT? ▬▬▬▬▬▬▬▬▬▬▬▬▬▬▬▬
No genres.
No eras.
Just rough guitars.
60s, 70s, 80s, 90, 00s, 10s... we don't give a ****.
SOUNDS LIKE? ▬▬▬▬▬▬▬▬▬▬▬▬▬▬
At the Drive-In, Beastie Boys, The Black Keys, Black Rebel Motorcycle Club, Black Sabbath, Blood Red Shoes, Cock Sparrer, Comeback Kid, Iron Maiden, Japandroids, Jet, Judas Priest, Mclusky, The Minutes, Motörhead, Rancid, Rival Sons, RHCP, Soundgarden, Wolfmother, ... You know it when you love it.
WHERE? ▬▬▬▬▬▬▬▬▬▬▬▬▬▬▬▬
B72
starting after the concert
ADMISSION FREE