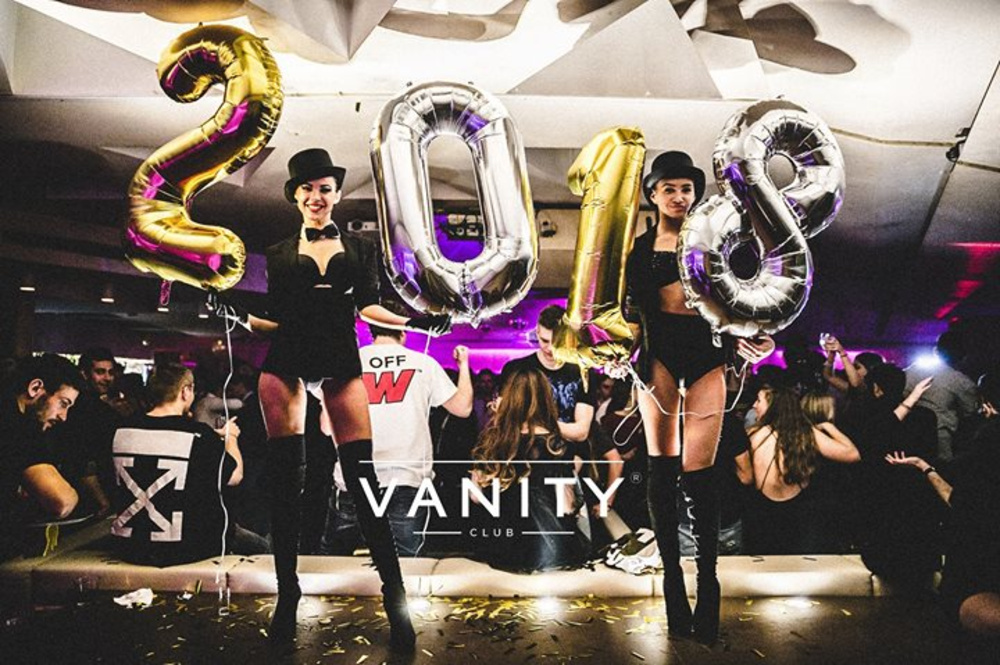 Wann?
Samstag, 13. Januar 2018
von 23:00 bis 06:00
Beschreibung
#VANITY2018
…we won't stop, cause we can't stop!
This season is going to be even more amazing
…Let's kick it - See you on Saturday!
#itwasjustthebeginning #somuchtocome
#betterdontmiss #blessedwiththebest
#thebestwaytospendyoursaturday
VIENNA'S BIGGEST ON SATURDAY - SHOW OFF at its best!
HipHop/Show/House/Heels/TurnUp/RnB/Champagne
Book your table now!
VIP / Tables-Reservation:
+43699 17877776 /+436645493944
"ASK FOR THE SPECIAL VANITY KIT"
- our premium bottle packages
VANITY - The No.1 Champagne-Club!

★ENTRY SPECIALS
> Klicke auf Attending und
Du zahlst nur 10,- bis 00.30 Uhr!
> Klicke auf Attending und poste
#VANITY2018
22 Uhr ins Event und
Du zahlst nur 8,- bis 00.30 Uhr!
> Klicke auf Attending, mach das
aktuelle Event-Sujet zu Deinem
Titelbild und lass es bis zum Event online,
poste einen Screenshot davon bis
19 Uhr ins Event hinein und Du stehst
bis 00.30 Uhr auf der Gästeliste!!
(Titelbild an der Gästeliste zeigen)
Die ganze Nacht: >Models free entry
(with Sedcard)

▬▬▬▬▬▬▬▬▬▬▬▬▬▬▬▬▬

VANITY ★ PoshClub
#SUPERNIGHTS #BIGNIGHTS
#topoftheweek #weknowhowtoparty
…where Vienna celebrates
IN HERE IT'S ALWAYS SILVESTER
#IamVanity #WeAreSaturday

With the Vanity-Favourites:
DJ Damntruth x Raisor
x Patmania x Mosaken
#hiphopchic #poshhouse

★ DRESSCODE
You are the #keytovanity
Flamboyant & chic
Dress up !
High heels welcomed
VANITY +19

★ COMMUNITY
Follow us for all the gossip and live-action:
www.instagram.com/vanity_poshclub
Snapchat: vanityposhclub
www.facebook.com/vanitytheposhclub

▬▬▬▬▬▬▬▬▬▬▬▬▬▬▬▬

EVERY SATURDAY @
BABENBERGER PASSAGE
Burging 1 / 1010 Wien
VANITY CLUB PARTNERS
Armand de Brignac
Dom Pérignon
Louis Roederer Cristal
Perrier-Jouët Belle Epoque
Laurent-Perrier Cuvée Rosé
Belvedere
Absolut Elyx

Ein Event der hell+partner Gmbh