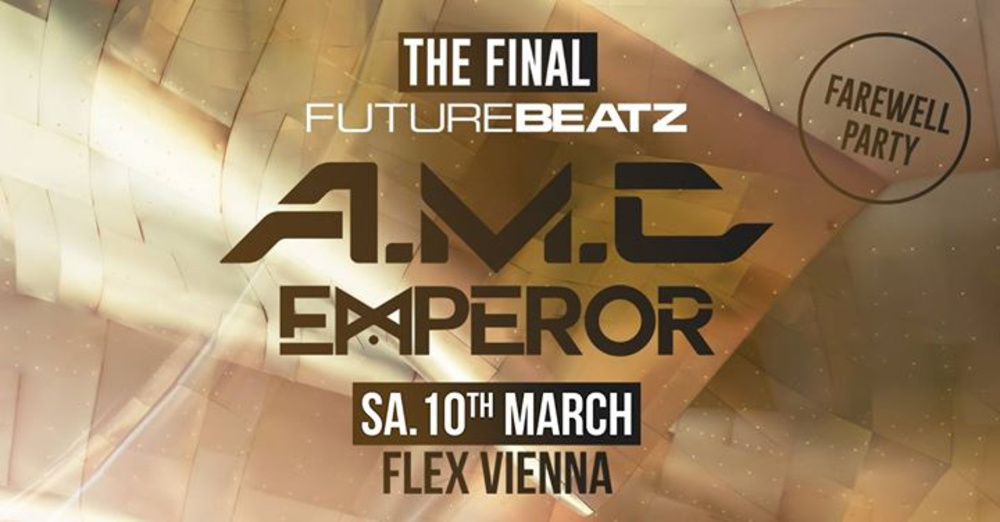 Wann?
Samstag, 10. März 2018
von 23:00 bis 06:00
Wo?
Flex
Augartenbrücke 1, 1010 Wien
Beschreibung
"Don´t cry because it´s over. Smile because it happened." Future Beatz is globally renowned for forward thinking booking second to none. Many nowadays world-famous artists have had their Vienna debut at Future Beatz when their career was still in its infancy. In addition, we´ve always aimed at giving young talent a chance to present themselves in this prestigious and ever thriving environment.
After more than 15 years of setting the tone, Vienna´s sexiest and most innovative monthly Drum&Bass club comes to an end. And we celebrate. For the last time we invite you to join the mayhem on March 10th.
#lastfuturebeatz