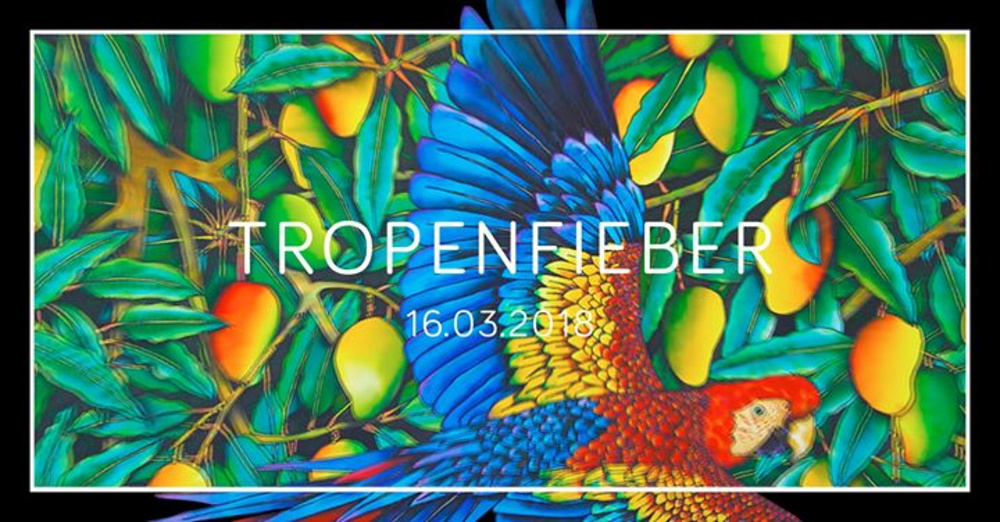 Wann?
Freitag, 16. März 2018
von 23:00 bis 06:00
Wo?
Grelle Forelle
Spittelauer Lände 12, 1090 Wien
Beschreibung
L E T `S
G E T
T R O P I C A L
"Just like Detroit has techno and Chicago has house, Lima has this new sound...cumbia digital"- Deltatron

⇨ MAIN
🌴 Javier Cassani (Vienna is Tropical)
🌸 Chano Macondiano dj (FM4/Digital Konfusion Mixshow)
🌴 Capitan Lento (Tropenfieber)

◠◡◠◡◠◡◠◡◠◡◠◡◠◡◠◡◠◡◠◡◠◡◠◡◠◡◠◡◠◡◠◡◠

⇨ KITCHEN
From modern Electronic Dance Music, African Grooves and Cosmic Disco to Psychedelic Tropical Exotica and Oriental Rhythms.

🌴 DJ Moe (Tingel Tangel/Voodoo Kitchen)
🌸 The Tenderloin Boys (dvda)

◠◡◠◡◠◡◠◡◠◡◠◡◠◡◠◡◠◡◠◡◠◡◠◡◠◡◠◡◠◡◠◡◠
♱ Welcome to the jungle ♱
tropical decoration & colors everywhere

▬▬▬▬▬▬▬▬▬▬▬▬▬▬▬▬▬▬▬▬▬▬▬▬▬▬▬▬▬▬
FACTS
Start: Freitag, 16.März 2018, ab 23:00 Uhr
Ort: Grelle Forelle, Spittelauer Lände 12, 1090 Wien
Öffentliche Verkehrsmittel: U4 und U6, Station Spittelau.
Follow the signs: <><
☞ 12€ all night