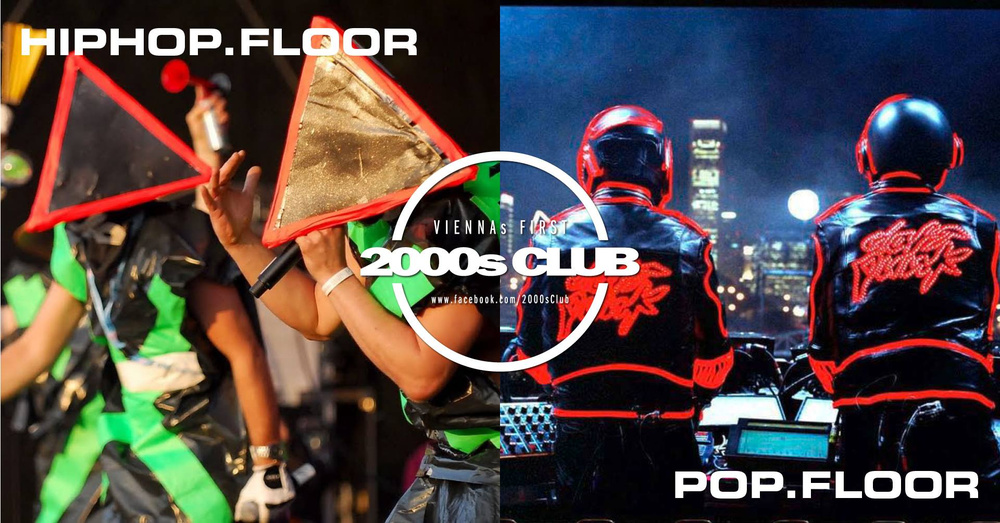 Wann?
Samstag, 20. April 2019
von 21:50 bis 06:00
Wo?
The Loft
Lerchenfeldergürtel 37, 1160 Wien
Beschreibung
POWER DISCO ϟ von September bis Juni immer am 3. Samstag des Monats @ The Loft
Programm & DJs t.b.a.
Alle Termine zum Abonnieren:
www.facebook.com/PowerDiscoVienna/events
Power Disco Newsletter: www.facebook.com/PowerDiscoVienna/app/100265896690345/ oder mail2: PowerDisco@jerina.at – Betreff "subscribe"

ϟ ÜBER POWER DISCO
Zu oft muss man auf die letzte Viertelstunde des Clubabends warten, bis der DJ endlich mit Bonnie Tyler, Journey oder Mr. Mister rausrückt, damit man endlich die letzten Reste vom inneren Partyschwein rauskreischen kann. Wir sagen: Schluss mit dieser Folter, wir machen die großen Gefühle aus der Konservendose jetzt zur Hauptsache des Clubabends.
POWER DISCO bringt euch die besten Power Ballads & Ohrwürmer aus allen Dekaden – die stärksten Melodien, die leidenschaftlichsten Rockröhren, die dramatischsten Gitarrensolos, die zerbrechlichsten Klaviermelodien sowie die emotionalsten Synthie-Hooks, die je aus einem Umhängekeyboard gequetscht wurden.
ϟ Power Ballads
ϟ High Energy Disco
ϟ Pop & Rock Hymns von '80 bis '17
ϟ POWER FLOOR SOUNDS LIKE
Aerosmith • Air Supply • Alphaville • Avril Lavigne • Belinda Carlisle • Berlin • Bon Jovi • Bonnie Tyler • Boston • Bryan Adams • Celine Dion • Cher • Chicago • Climie Fisher • Coldplay • Cyndi Lauper • The Darkness • Def Leppard • Elton John • Europe • Evanescene • Fleetwood Mac • Foo Fighters • Foreigner • Frankie goes to Hollywood • Gary Moore • Genesis • Guns 'N' Roses • Heart • Huey Lewis and the News • Joe Cocker • John Farnham • Journey • Kate Bush • The Killers • KISS • Lady Antebellum • Laura Branigan • Lenny Kravitz • Live • Manowar • Marillion • Meat Loaf • Meredith Brooks • Metallica • Michael Bolton • Mike + the Mechanics • Miley Cyrus • Mr. Big • Mr. Mister • Muse • Nazareth • Nickelback • Nik Kershaw • No Doubt • Oasis • OneRepublic • Ozzy Osbourne • Pat Benatar • Pearl Jam • Phil Collins • P!NK • Poison • Prince • Queen • R.E.M. • Razorlight • REO Speedwagon • Richard Marx • Robert Palmer • Roxette • Roxy Music • Scorpions • Shania Twain • Simply Red • Skid Row • Starship • Stevie Nicks • Styx • Survivor • T'pau • Take That • Tina Arena • Tina Turner • Toni Braxton • Toto • U2 • Ultravox • Van Halen • Velvet Revolver • Warrant • Whitesnake • Whitney Houston
ϟ DISCO FLOOR SOUNDS LIKE
Alan Braxe • The Art Of Noise • Baltimore • Camouflage • Chromeo • Clio • Curacao • David Foster • Den Harrow • Depeche Mode • Doctor's Cat • Erasure • Fancy • Giorgio Moroder • Grum • Harold Faltermeyer • The Human League • Hypnosis • Jan Hammer • Joe Yellow • Ken Laszlo • Kylie Minogue • Laser Dance • Lifelike • Madonna • Michael Jackson • Mirage • Mitch Murder • Modern Talking • Moullinex • New Order • Oliver • P. Lion • Pet Shop Boys • Rex The Dog • Rick Astley • Righeira • Samantha Fox • Sandra • Sandy Marton • Tom Hooker • The Twins • Trans-X