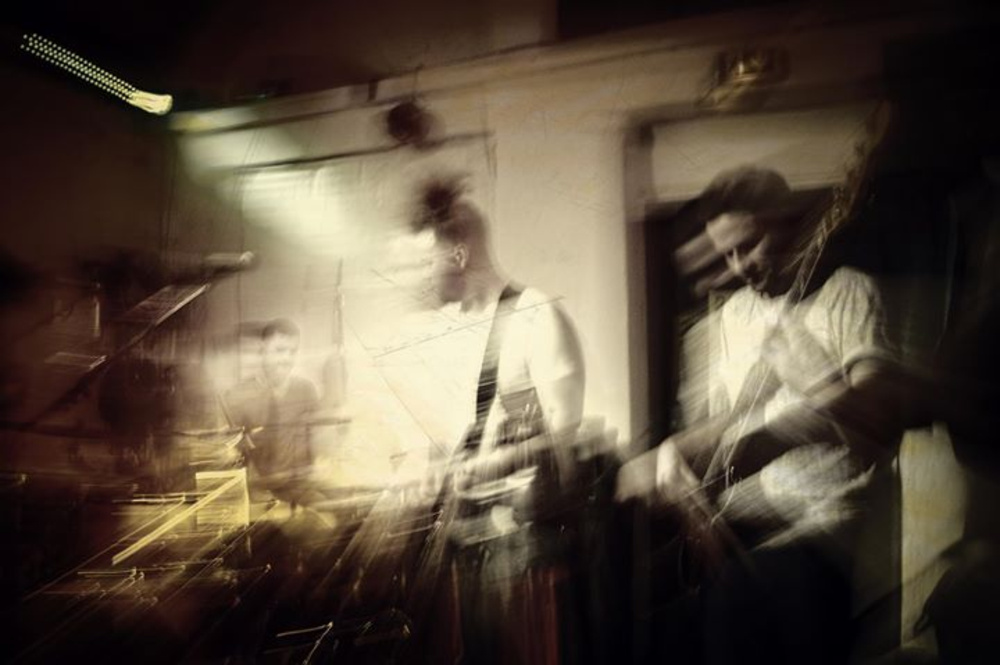 Wann?
Donnerstag, 19. April 2018
von 20:00 bis 02:00
Wo?
Fluc Wanne
Praterstern 5, 1020 Wien
Beschreibung
KOLOTOURÉ live/ FRIED BALLS OF BLAZIN' FIRE live/ DJ Phuel (BASSCAVE)
--------------- MAIN -----------------------
Eine Band die ohne Synth und Plattenteller Drumandbass, House, Techno und Funk liefert?
KOLOTOURÉ wiener-mélangiert euch ein erneutes Mal vielfältige Genres zu einem Sound Erlebnis mit Tanzpflicht. Klampfen, Bass und Zeugl sind die gewählten weapons of mass seduction des Trios um euch im Fluc gehörig einzuheizen.
Daniel Fitz [b]
Lukas Hauptfeld [git]
Valentin Wegscheider [dr]
https://soundcloud.com/kolotoure_livednb
https://www.facebook.com/Kolotoure.livednb/

--------------- SUPPORT -------------------
FBOBF (Fried Balls of Blazing Fire). Von Balkan-Jazz bis Dubstep, HipHop, Drum&Bass und 90's House kann so ziemlich alles entstehen. Vorher weiß man es nie und nachher kann man es nicht fassen.
Joe Gridl [dr]
Willi Rosner [b/synth]
Paul Neidhart [sax/electronics]
-------------- ENCORE ----------------------

Dj Phuel [@BASSCAVE] ab ca. 00:00
5€ Eintritt