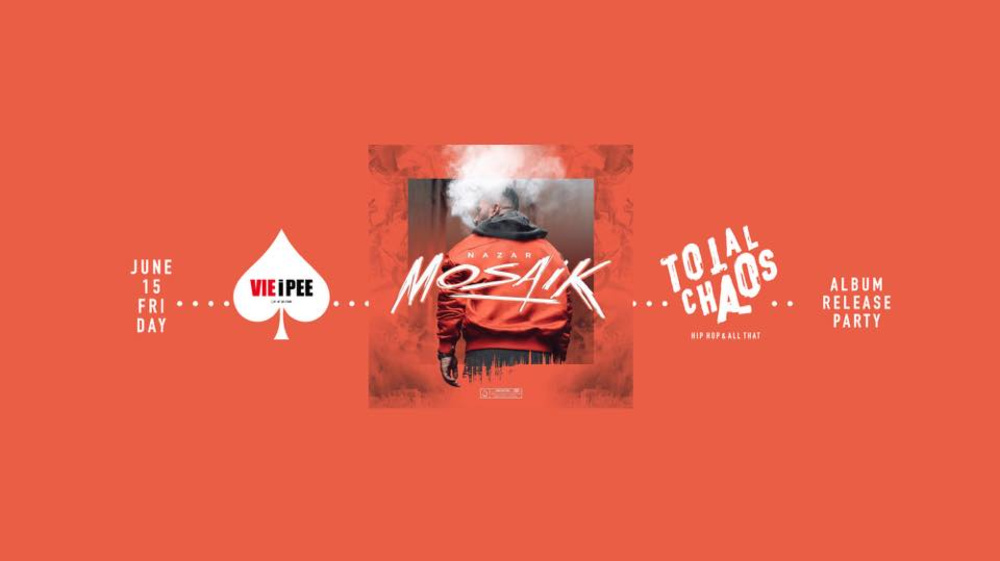 Wann?
Freitag, 15. Juni 2018
ab 23:00
Wo?
VIE I PEE
Waldsteingartenstraße 135, 1020 Wien
Beschreibung
VIENNA! NAZAR is BACK!
Wiens #1 released sein neues Album *MOSAIK* und das muss standesgemäß gefeiert werden. Wir haben mit Nazar einige Specials & Goodies (check info) für euch vorbereitet und er wird natürlich mit uns den Abend #TOTALCHAOS Style zerlegen. Lasst euch überraschen! ;) ... nothing more to add then -> 15.6.18 MOSAIK RELEASEPARTY x Save the date!!
GOODIE Info:
Die ersten 100 GÄSTE, die bei der KASSA oder GÄSTELISTE das CODEWORT *MOSAIK* droppen, erhalten ein NAZAR ADIDAS BAG gefüllt mit einigen GOODIES (uA eine Diesel Powerbank, Red Bull, Holmes Place Gutschein.... )! SOO... SHOW UP EARLY & SAVE YOURSELF A GOODIE BAG!
DJ LINEUP:
PAUL BLAZE | AJAY | G - DUGZ
JOHN JAMES ON THE MIC!
==========================================
++ Start 23 Uhr
++ For table reservation please mail vip@vieipee.com
We are the kids your parents always warned you about!
.. just in case you are wondering ;)
Join our Chaos-Posse and have a good time, because we provide you that good stuff, simple as that ...
100% HipHop & all that - every Friday at VIE i PEE ,vi: ai 'pi:!
TOTAL CHAOS - ENDE GELÄNDE