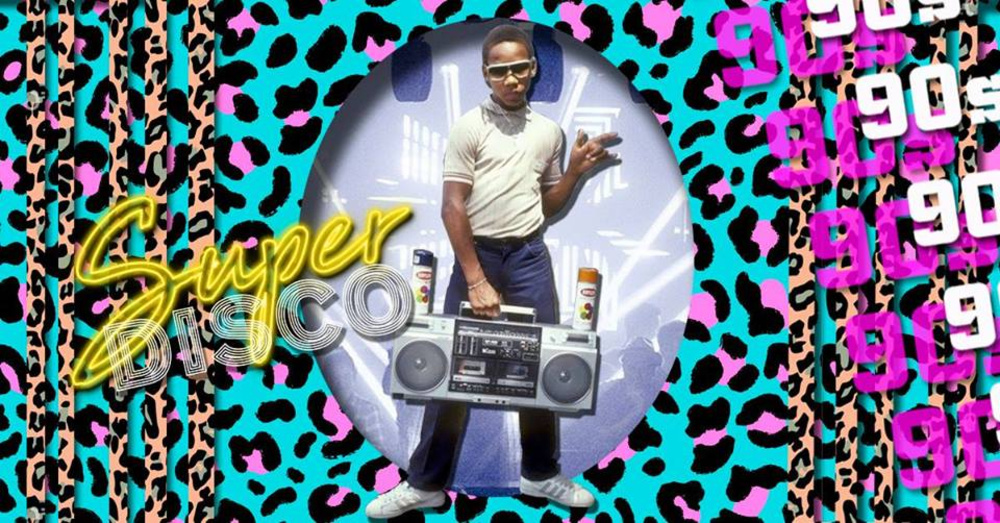 Wann?
Samstag, 10. November 2018
von 23:00 bis 06:00
Wo?
Horst
Rotgasse 9, 1010 Wien
Beschreibung
▬▬▬▬
T-239
▬▬▬▬
Die Tage des Horstes sind zwar
bereits gezählt, die Nächte
bis zum bitteren Ende,
die nimmt uns
allerdings
keiner.
▬▬▬▬▬▬▬▬▬
SAILORHORST
▬▬▬▬▬▬▬▬▬
Danke an alle jene, die Teil der letzten
Saison waren. Schön, dass diese
fulminante Reise noch kein Ende
genommen hat und die Quelle
der ewigen Jugend in dieser
Stadt noch nicht versiegt
ist. We are back, back
for Horst...
▬▬▬▬▬▬▬▬▬▬▬
STELL DIR VOR,
▬▬▬▬▬▬▬▬▬▬▬
es gibt einen Ort, an dem derart viele
glückstrahlende Endorphine
ausgeschüttet werden, dass
die Welt sich für einen
kurzen Augenblick
aufhört zu drehen,
zumindest bis
zum nächsten
Song:

▌BLOODHOUNDGANG
▌BACKSTREET BOYS
▌MICHAEL JACKSON
▌MARILYN MANSON
▌GIGI D'AGOSTINO
▌BRITNEY SPEARS
▌THE OFFSPRING
▌BOOMFUNK MC
▌CAPTAIN JACK
▌THE PRODIGY
▌CULTRE BEAT
▌MC HAMMER
▌SPICE GIRLS
▌VANILLA ICE
▌WILL SMITH
▌MACARENA
▌LOU BEGA
▌LAMBADA
▌SCOOTER
▌NIRVANA
▌EMINEM
▌FALCO
▌OASIS
▌SNAP
▌BLUE
▬▬▬▬▬▬
DAS FINALE
▬▬▬▬▬▬
01.09: BACK FOR HORST
08.09: WONDERHORST
15.09: I WANT IT THAT HORST
22.09: THE FRESH PRINCE OF BEL HORST
29.09: SAILORHORST
06.10: STUMMER SCHREI NACH HORST
13.10: BLOCK ROCKIN HORST
27.10: BABY ONE MORE HORST
03.11: LET'S TALK ABOUT HORST
10.11: THIS IS THE RHYTHM OF THE HORST
17.11: SMELLS LIKE HORST SPIRIT
24.11: I WILL ALWAYS HORST YOU
01.12: ALONG COMES HORSTY
08.12: U CAN'T HORST THIS
15.12: HOW DEEP IS YOUR HORST
22.12: ICE ICE HORSTY
29.12: MAMBO NUMBER HORST
05.01: KNOCKING ON HORST'S DOOR
12.01: HORSTIE'S PARADISE
19.01: I WANNA BE A HORSTIE
26.01: 10 KLEINE HORSTMEISTER
02.02: MFH - MIT FREUNDLICHEM HORST
09.02: THE BAD HORST
16.02: MY HORST WILL GO ON
23.02: MY HEART WILL GO HORST
....
▬▬▬▬▬▬▬▬▬▬▬▬
NEUNZIGER MAINFLOOR
▬▬▬▬▬▬▬▬▬▬▬▬
▌LUCA CARELI
▌BERLÜ
Sie sind der Grund, warum Super
Disco immer schon ein kleines
Stückchen mehr war, als
eine "normale" Disco.
Es leben die 90er
und zwar für
immer und
ewig.
▬▬▬▬▬▬▬▬▬▬▬▬▬
HANNELORE GALLORE
▬▬▬▬▬▬▬▬▬▬▬▬▬▬
▌HORST ALLSTARS
▌FERRY WHITE
▌PHIL H
Sie sind der Anlass, warum Super
Disco in Erinnerung bleibt und
zwar auch, wenn die Türen
eines Tages schließen
werden.
23:00-03:00
▌HIP HOP
▌SPECIAL
03:00-Ende
▌TECH-HOUSE
▌TECHNO

▬▬▬▬▬▬▬▬
KOMM, DENN
HORST IS BACK

ENTRY
▬▬▬▬▬▬▬
poste #samstaghorst ins Event
& bezahle nur 10€ < 01:00
AK: 13€