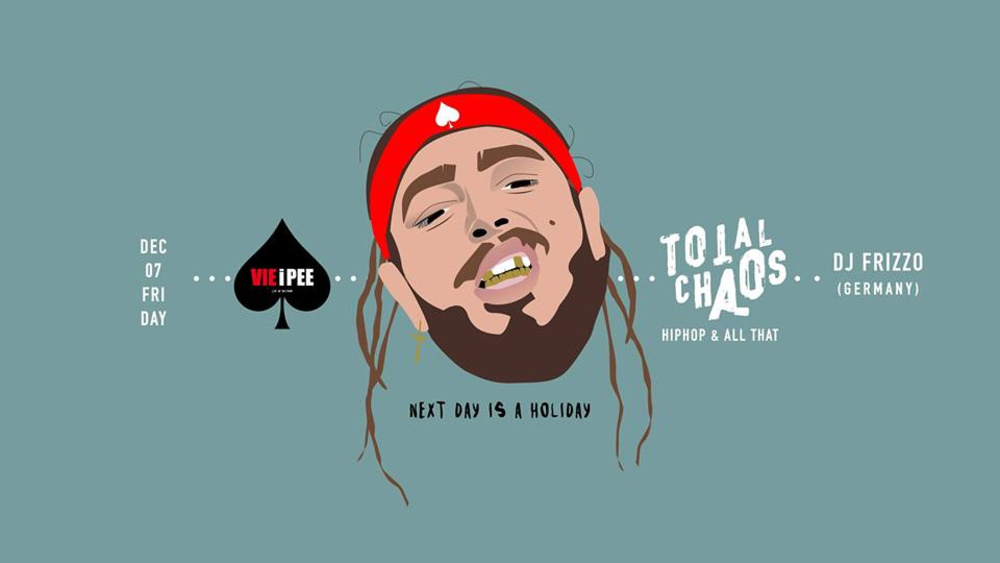 Wann?
Freitag, 7. Dezember 2018
von 23:00 bis 06:00
Wo?
VIE I PEE
Waldsteingartenstraße 135, 1020 Wien
Beschreibung
We are the kids your parents always warned you about!
.. just in case you are wondering ;)
Do not miss our SPECIAL feat. DJ FRIZZO on December 7th -> THE NEXT DAY IS A HOLIDAY! So no excuses!
Join our Chaos-Posse and have a good time, because we provide you that good stuff, simple as that ...
100% HipHop & all that - every Friday at VIE i PEE ,vi: ai 'pi:!
TOTAL CHAOS - ENDE GELÄNDE
==========================================
++ Start 23 Uhr
++ For table reservation please mail vip@vieipee.com