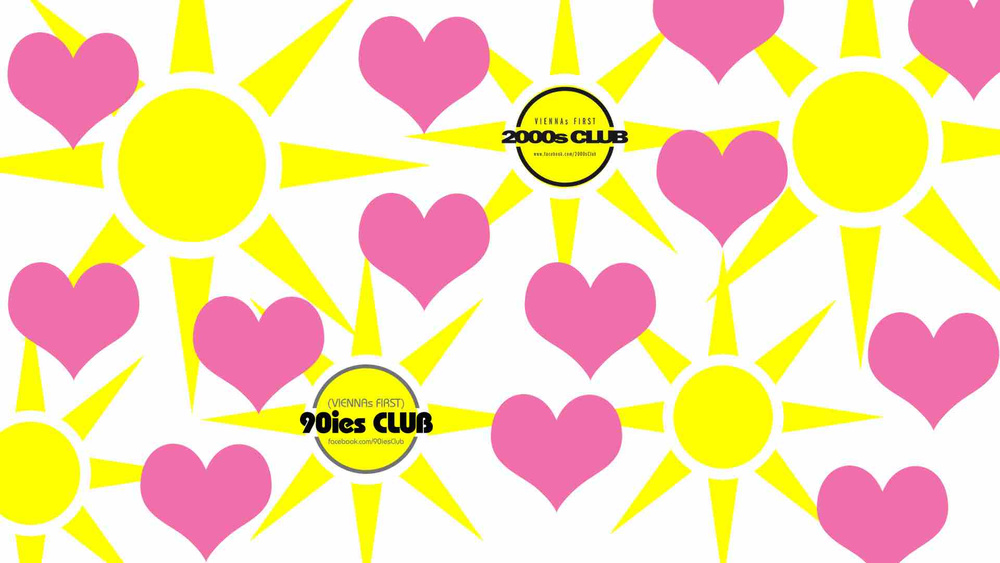 Wann?
Samstag, 15. Juni 2019
ab 23:00
Wo?
The Loft
Lerchenfeldergürtel 37, 1160 Wien
Beschreibung
♥️♥️♥️ Wir bringen Summer-Love ins The Loft, mit unserer Single Party inklusive der Musik aus den 2000ern und den 90ern. ♥️♥️♥️
Alle Aktionen & Spielchen werden bis zum 15.6. hier im FB-Event (http://bit.ly/loveloft) veröffentlicht. Also: Zusagen und am Laufenden bleiben! P.s.: Um das Kennenlernen wirklich "oldschool" zu gestalten, haben wir die Gästeliste im Facebook-Event versteckt, also gibt's davor kein Anschreiben oder Adden via FB.
MUSIK / Programm:
♬ Unten 21:50h bis 00:00h: Miss T / 2000s
♬ Unten 00:00h bis 02:00h: DJ Georg aus Wien (Herzblatt) / 90ies
♬ Unten 02:00h bis Ende: DJ David Jerina / 90ies
♬ OBEN ca. 00:30h bis Ende: Miss T / 2000s
♬ Café ab 21:50h: DJ Mr. Shuffle / POWER DISCO
Ticketing: 1€ bis 8€ zeitlich gestaffelt, Info: http://bit.ly/loftsattix
VVK / Presale: https://ntry.at/loveloft

(VIENNAs FIRST) 90ies CLUB floor sounds like:
2Pac | 2 Unlimited | 20 Fingers | 4 Non Blondes | Ace Of Base | Aqua | Backstreet Boys | Beastie Boys | Beck | Blink 182 | Bloodhound Gang | Blümchen | Blur | C+C Music Factory | Captain Hollywood Project | Captain Jack | Ce Ce Penston | Chemical Brothers | Coolio | Crystal Waters | Culture Beat | Cypress Hill | Daft Punk | De La Soul | DJ Bobo | DJ Hooligan | Dr. Alban | Dr. Dre | Erasure | E-Rotic | EMF | Die Fantastischen Vier | Edelweiss | Everything but the Girl | Faithless | Fatboy Slim | Felix | Foo Fighters | Fun Factory | Gala | Green Day | Haddaway | House of Pain | Inner Circle | Jamiroquai | Jestofunk | K7 | La Bouche | Leftfield | Leila K | Lenny Kravitz | Live | LL Cool J | Lucilectric | Magic Affair | Marusha | Masterboy | Masters At Work | MC Hammer | Mousse T. | Mr. Big | Mr. President | Oasis | The Offspring | The Outhere Brothers | Perplexer | Primal Scream | Prince Ital Joe feat. Marky Mark | The Prodigy | Puff Daddy | Red Hot Chili Peppers | Rednex | Reel 2 Real | The Real McCoy | Robin S | Roxette | Salt-N-Pepa | Scooter | Snap | Snoop Doggy Dogg | Snow | Spice Girls | Stereo MCs | Sven Väth | Tag Team | Technohead | Technotronic | U96 | Urban Cookie Collective | Ugly Kid Joe | Vanilla Ice | Vengaboys | Warren G | Westbam | Whigfield | Wu-Tang Clan | …
(VIENNAs FIRST) 2000s CLUB floor sounds like:
30 Seconds to Mars ♬ 50 Cent ♬ Aaliyah ♬ Alicia Keys ♬ Amy Winehouse ♬ Arcade Fire ♬ Arctic Monkeys ♬ Avril Lavigne ♬ Beatsteaks ♬ Beyoncé ♬ Black Eyed Peas ♬ Bloc Party ♬ Booka Shade ♬ Britney Spears ♬ Christina Aguilera ♬ Coldplay ♬ Crazy Town ♬ Daft Punk ♬ David Guetta ♬ Destiny's Child ♬ Digitalism ♬ Duffy ♬ Editors ♬ Eminem ♬ Fischerspooner ♬ Franz Ferdinand ♬ Gigi D'Agostino ♬ Gnarls Barkley ♬ Gorillaz ♬ The Gossip ♬ Hercules & Love Affair ♬ Hot Chip ♬ Jay-Z ♬ Jennifer Rostock ♬ Jet ♬ Justin Timberlake ♬ Justice ♬ Kanye West ♬ Kate Nash ♬ Katy Perry ♬ Kid Cudi vs. Crookers ♬ The Killers ♬ The Kills ♬ Kings Of Leon ♬ The Knife ♬ Lady Gaga ♬ LCD Soundsystem ♬ M.I.A. ♬ Mando Diao ♬ MGMT ♬ Mia ♬ Mika ♬ Missy Elliot ♬ Muse ♬ Nelly Furdado ♬ No Angels ♬ O-Zone ♬ OK GO ♬ OutKast ♬ Panic At The Disco ♬ Phoenix ♬ Pink! ♬ Queens Of The Stone Age ♬ Rihanna ♬ Robyn ♬ La Roux ♬ Scissor Sisters ♬ Sean Paul ♬ Seeeed! ♬ Shakira ♬ Silbermond ♬ Snoop Dogg ♬ The Streets ♬ The Strokes ♬ Sugarplum Fairy ♬ T.Raumschmiere ♬ Tegan & Sara ♬ The Ting Tings ♬ The White Stripes ♬ Wir Sind Helden ♬ Yeah Yeah Yeahs ♬